Welcome to SAAR USA
Start to finish solutions for increased productivity
For weld prep beveling tools, tube & pipe scarfing tools, and bar & wire peeling tools, Saar Hartmetall is ready to serve you with an extensive inventory, a knowledgeable staff, and the best products available on the market. From our line of portable electric and pneumatic beveling tools to our stationary beveling machines, we have just what you need for beveling weld prep on plate, bar stock or tube and pipe. And don't forget that Saar Hartmetall is the leading provider of tube & pipe scarfing tools for consistently smooth surfaces after the weld. We have a complete line of wear-resistant bar & wire peeling tools for many different peeling machines as well as a full inventory of composite rolls for wire rod mills, bar mills and tube mills. For any of these quality products, call us today and let us put our friendly, knowledgeable sales team to work for you.
Featured Products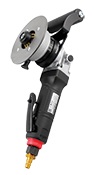 SMA 30-BPV
Portable beveling tool for smooth, burr-free weld prep
SMA 30-BPV
Get the rugged, powerful beveler for creating straight and radius bevel edges for hassle-free welding.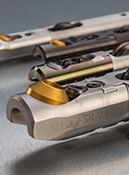 Tube Scarfing Tools
For smooth, consistent finishing of tube & pipe ID and OD weld beads
Tube Scarfing Tools
SAAR USA has you covered for all your OD and ID scarfing tool needs.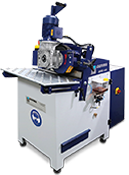 MMB 400
Beveling at its best! Quick and easy bevel widths up to 3/4 inch
Versatile, High-speed Beveling Machine
Bevel metal plate, bar stock and weld coupons on this versatile and easy-to-operate machine
You won't find the level of our commitment and dedication to our customers with any other supplier. Trust SAAR USA to provide you with the best products at the best price.
Contact us today for more information about how SAAR USA can help with your equipment needs